What Happens When...
I was going to wait a few days to post this. Let it sink in and properly introduce you to my new blog in the meantime but, even two days on I am still freaking out and I want to scream it from the rooftop.
So, what happens when Thomson tweet you saying they want to give you £1,000 in vouchers to go on holiday?
continue reading...
YOU FREAK OUT!!!
Yes, you read that right. I recently received a tweet from the official Twitter account for Thomson, completely out of the blue, who after hearing I'd not been on holiday for almost 4 years (I did not realise it had been this long!) wanted to give me a holiday 'on them' in the form of £1,000 worth of vouchers to use as I wish.
How I managed to console myself and not combust into thousand of little pieces, I will never know. How this has happened to little old me, Jess from Leicester who has never been aboard, who has only flown once, who has only ever dreamt of sipping cocktails by the pool and being surrounded by palm trees. HOW HAS THIS HAPPENED?
I honestly have no idea. I just can not believe it and I don't think I will until those vouchers slide through my letterbox and even then, even when I'm waiting to board our plane, even when we're checking into our hotel, even when I'm sat by the pool side sipping on cocktails... Even then I don't think I'll quite believe it.
Of course, the question now is. Where the hell do we go?!
Other than Ireland (which isn't really "aboard") I've never really wanted to go anywhere. Of course, I would absolutely love to go back over to Ireland, to discover more of the beautiful emerald islands but now having the chance to enjoy a bit of sun, which would certainly make my consultant happy, I have absolutely no idea where I'd like to go.
So please, if you have any suggestions, any recommendations of where to go tweet me or leave a comment. I WANT ALL YOUR SUGGESTIONS!!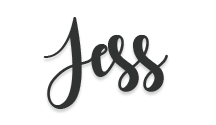 Keep up to date with me by following on
Twitter | Facebook | Instagram