What I Got For Christmas | 2016
I've argued with myself on numerous occasions whether or not to publish this post.
I've posted one every year for the past 2 years over on my previous blog Cake Crumbs and Pages and what with the launch of this blog, I wanted to keep all new content for here. Then once again I saw a lot of stigma surrounding this type of post and I asked myself "do I really want that negativity on my new blog?" and the answer, was no!
But then I took to Twitter and I asked you guys whether you'd like to see a 'What I Got For Christmas" post and do you know what? The response was crazy. Whether you like these posts or not, it's undeniable that we as a nation are noisy. Whether it's seeing what people received for Christmas or Birthday's or whether it's something completely different, we love taking a step into other people's lives so I've decided to publish this post anyway.
For those that enjoy being noisy.
continue reading...
I shouldn't have to say it but I'm going to anyway...
This is not me "showing off" or "begging" about what I was lucky enough to receive for Christmas. I understand fully how lucky I am. This is just me sharing a very light-hearted post with those that asked for it!
Que the biggest flat lay I have ever created...
I did also receive a tonne of sweets, chocolate, and alcohol which I'm pretty sure may last me until Christmas 2017 as well as 3 brand new pairs of pajamas which I was too excited about and couldn't wait to wear so were actually in the wash when I took these photos.
I am very grateful for every single one of my gifts and love everything I was lucky enough to receive this Christmas. I'm so excited to try out loads of new delicious recipes in my Perfect Cooker and movie nights with S are no longer going to be the same now we've got a popcorn maker!
What did you guys receive this Christmas? Let me know in the comments.
I hope you all had the most amazing time, however, you may have spent it and albeit a little late, I wish you all a very happy 2017.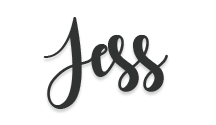 Keep up to date with me by following on
Twitter | Facebook | Instagram