I'm Back!!
Sunday, February 26, 2017
HAPPY SUNDAY!!
This week I finally gave myself the big kick up the a*re I needed to dust my camera off and get round to filming, editing and uploading a YouTube video to my personal channel. I did not realise it had been 3 years since I had uploaded anything... Crazy!
But I am back!
At this stage, I'm not completely sure what sort of content I will film but I do plan on uploading a video to my channel every Sunday at 10am so please be sure to subscribe so you don't miss that. If you have any suggestions as to what you'd like to see feature, please pop a comment either in the comments below the video or below this post as I have no idea and could do with all the help I can get!
This week I filmed a 'Get To Know Me' tag video which features 25 super fun questions which I hope will help you to get to know me a little more.
Don't worry though this doesn't mean I'll stop posting content on this blog. Oh no! There'll still be regular posts on Who's That Girl? Since changing my blog name I have fallen right back in love with blogging, I am loving every minute of it.
** SNEAK PEAK **
Tomorrow I share with you another 6 incredible tea samples from the perfect subscription box for tea lovers. So stay tuned!
And lastly, thank you so much to everyone that's shown the channel some support already, it honestly means the absolute world.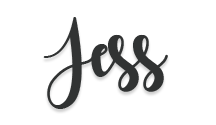 Keep up to date with me by following on
Twitter | Facebook | Instagram