I Have Some Exciting News!!
Friday, March 10, 2017
Yes, you read the title right. I have some very exciting news!!
continue reading...
If you've been reading my blog formally Cake Crumbs and Pages for a while, you'll know last year I was lucky enough to not win 1 or 2 tickets to the BBC Good Food Show but 4 tickets all thanks to Lakelands!!
I'm not quite sure how it happened, but it did and this meant myself, S and his mum and dad were able to enjoy a day out at the NEC Birmingham and what an incredible day it was! If you missed the blog post please be sure to head on over to our joint YouTube Channel, Tales From Two Geeks where you'll find a little vlog of our day at the show.
What you won't know is that I've recently been in talks with the BBC Good Food Show in regards to some super exciting new content for the blog and guess what? They've only gone and offered me a PRESS PASS for the Spring/Summer shows!!! How cool is that?!
But that's not all. Oh no! The lovely people at BBC Good Food Show have given me a discount code to share with you lovely lot so if you want to get down to the show this year, what are you waiting for? BOOK YOUR TICKETS NOW and remember to use BL20 to get 20% off your tickets. This includes both Harrogate and Birmingham shows.
Please note, this code can be used on adult tickets only, each ticket includes one supertheatre seat and the offer runs until 23:59 on 18/06/17.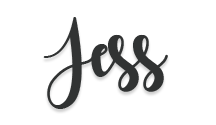 Keep up to date with me by following on
Twitter | Facebook | Instagram