February's Discovery Box | Teatourist
Wednesday, March 22, 2017


February is the month of love and for the month of February TeaTourist* is showcasing their love for black teas in this Discovery box.

For me personally, I am a big black tea drinker as my all-time favourite tea and tea of choice is the organic tea by a brand called Clipper. It may be a sin in the terms of black tea rules but I do still opt to put a dash of milk in, so shoot me! but for me it's just the perfect combination.
So when I opened up February's Discovery Box and saw it was filled with 6 very interesting looking black tears I was curious to see what TeaTourist* had in store.
In February's Discovery Box we see the return of Gunpowder Tea by the UK Loose Leaf Tea Company which was first sampled in the January "Recover" Discovery box.
As well as the gunpowder tea, this box features 5 brand new tea samples including:
Black Tea and Dandelion
Cherry Sencha
Ben Shan Oolong
Brockley Breakfast
Blend No.45
The two teas I was most excited to try were Cherry Sencha by Cheshire Tea and Brockley Breakfast by Good and Proper Tea Co because you honestly can't go wrong with a breakfast tea in my eyes plus S and I are huge fans of anything with cherry in.
We tried the Cherry Sencha tea first. One mug drinking it black as intended and one with a dash of milk. Brewing for the recommended time of 2-4 minutes. We both surprisingly had different opinions, as I've already mentioned I prefer my black tea with milk in so I assumed I'd prefer this tea with milk in but I'll be honest it tasted a little odd with the very slight hint of cherry so I would definitely recommend drinking this one as TeaTourist and Cheshire Tea intended; black.
I do have to say though these tea leaves smelt the most incredible out of all 6 samples this month. The cherry and almost 'almond' scent smelt devine!
Brockley Breakfast by Good and Proper Tea Co was just a delight to drink. I did, once again, put a splash of milk in this to try and did find it a little stronger than I am used to but honestly, it really was delicious.
The tea I was most surprised about in February's Discovery Box was the Black Tea with Dandelion. I don't know about you but whenever I see flowers used in drinks or food, there's something that tells me "this isn't right" so I was a little hesitant to try this sample. It's funny really because I love dandelion and burdock drinks so why should this be any different?
Well it was obviously not dandelion and burdock flavour (now that would be strange!) but it was surprisingly a really delicious tea. No hint of dandelion at all. I mean, I don't even know what I expect dandelions to taste like but there was no odd flavouring to the tea. Just a warming hug in a mug!
As I mentioned in January's Discovery Box review the lovely Joss at TeaTourist has given me my own discount code to share with you lovely lot.
If you fancy getting 30% off your first subscription anytime*, remember to use
WHOSTHATGIRL30
at checkout
*
TeaTourist
currently offer a rolling subscription, which can be cancelled at any time. Available soon will be the option to sign up for 3 or 6 months as well as purchase a one-off box.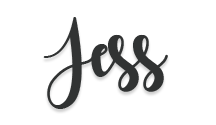 Keep up to date with me by following on
Twitter | Facebook | Instagram