My Flight Essentials
Saturday, May 06, 2017
If you prefer written content to video blogs then this blog post is for you!
With just 7 days to go until we jet off to Cape Verde, I thought it'd be nice to share some of my flight essentials which I'll be packing into our hand luggage to keep me entertained on our 6-hour flight.
continue reading...
Having only flown once previously, and for what felt like seconds, I really don't know what to expect from a 6-hour flight. I'll be honest, it's something I'm trying not to think too much about at the moment but as the days fly by *no pun intended* the nerves are slowly creeping in!
If you watched my recent Primark Haul video, you'll know I've opted for a super comfy outfit to travel in. Materials that are super soft, trousers that aren't too tight and a super cosy oversized cardigan, just incase it's a little cold up there.
Before the government introduced the new 'device ban' when travelling to the UK we had planned on taking our iPads in our hand luggage so we could watch a film or two on the plane. This ban came into place on the 24th March 2017 and means that all devices bigger than a mobile phone can no longer be bought onto the plane within your hand luggage and instead have to be checked in with your suitcase. It's meant we've had to turn to 'plan b' as our Thomson's Airways flight doesn't offer inflight entertainment for our 6-hour flight. Don't even get me started on this..
I recently stumbled across a great app called Flixster Video which allows you to add films from your DVD or Blu-ray collection to the app using Ultra Violet Codes. To view or watch a film while your device is in airplane mode, the app gives you the option to 'download' the film to your device.
Now, I'm not overly sure where it stores the downloaded film but it proves to be a really great app for long journey's and the best thing, it's completely free and available on iPhone, iPod and iPad.
Other forms of entertainment to help keep me distracted during our journey are my Harry Potter adult colouring book and pencils as well as a couple of books. I recently picked up 3 of my favourite Roald Dahl films in book form and I am so excited to read these for the first time! Yes. I know, I should be ashamed of myself for not having read these books before...
A few other items I plan on taking in my hand luggage include, my Bach Remedy Spray which I can not recommend enough if you're like me, and suffer with anxiety. A travel sized bottle of the Soap and Glory antibacterial gel this stuff smells incredible because.. Germs! A travel size deodorant and possibly a small tube of my Soap and Glory hand lotion.
And of course, all our necessary documents which include passport, booking confirmation and hotel reservations.
I honestly feel like I'm forgetting something super important though, and if I have please let me know in the comments!
If you'd prefer a more chatty video to a blog post, please be sure to check out my latest YouTube video over on my YouTube channel. I'd love if it you left me a lovely comment to say you've come from the blog, maybe leave a little like if you've enjoyed the video and please remember to subscribe, as it really means a lot and ensures you never miss any of my future videos!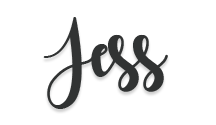 Keep up to date with me by following on
Twitter | Facebook | Instagram