I was a little disappointed by the BBC Good Food Show 2017
Saturday, July 01, 2017
Earlier on this month, I received a lovely little email from Lorna, the marketing executive for Cranes Drinks, who very kindly invited me to attend the BBC Good Food Show at the NEC Birmingham.
Having attended the show last year due to being lucky enough to win not 1 or 2 tickets, but 4!!! (Yes, really) I was super excited at the prospect of visiting the show again so of course, I said yes!
<<continue reading...
I was also super excited to meet the lovely Lorna too, of course!
So on Thursday 15th June, S and I got up at silly o'clock and began our 40-minute journey to the NEC which actually turned into almost an hour thanks to the awful traffic on the M42.
Having attended the show last year, you could say we knew a little bit of what to expect but I guess with these sort of events they can be completely different every time and if I'm honest, that's what I was most excited about.
Lorna and I had exchanged a number of emails over the week leading up to the show and we had organised for me to pick up our tickets from the Box Office upon arriving, to save on any risk of the tickets getting lost in the post or not arriving in time. I had printed off my e-ticket upon Lorna's request and after getting our bags, very pointlessly, checked at the doors we made our way to the Box Office.
Now I say "pointlessly" because if these checks aren't going to be done properly then I honestly see no point in them being done at all! I am all for high security at these type of events, especially following the awful events that have happened across the UK over the last few months and I am more than happy to step aside and have my bag searched, if it means I and those around me are going to be safe, but I was appalled by the serious lack of actual searching that was done.
Both S and I had taken a bag to the event to carry our belongings and any leaflets or samples we picked up during our visit, but upon approaching the security guards and being asked to have our bags checked, nothing other than a quick look was done. Now, this couldn't have been down to a number of people entering the building or for "quickness" because there were numerous security guards all around the entrances of the NEC and not really that many visitors entering the building at Auditorium A, this was purely down to the fact they couldn't be bothered!
It was also only at this point that the thought of anything happening ever crossed my mind. Did I feel safe? Was I made assured that if anything was to happen we'd be well looked after? Not at all.
I also know that I am not the only person to have attended an event at the NEC recently and felt this way, numerous comments left on the Facebook page suggest quite a few people had felt let down by this. Now, I also try to keep my blog positive and I didn't mean for this blog post to turn into such a ranty one sorry about that but I really do think it is something that needs to be addressed and reorganised!
I apologise for my little rant but I just felt like it needed to be said. I do want to say a huge thank you to Lorna for inviting me to attend the BBC Good Food Show and I just want to make it perfectly clear, this was not at all Lorna or Cranes Drinks fault. It was solely down to the occasioners of the BBC Good Food Show.
I will also say that this hasn't put me off attending the show again. Almost everywhere around the venue, they advertised the Winter show and with Christmas being my all-time favourite holiday, I would absolutely love to attend the winter show given the chance!
Just like last year the Gardener's World exhibition was on, located at the opposite end of the venue to last year but as neither of us are very green-fingered we didn't venture that far. Although, I kind of wish we had! This will be our first summer in our new home and we're currently in the middle of revamping our garden transformation post coming soon so maybe we should've gone down and gotten some inspiration?!
S and I stuck to the food and drink stalls and instantly spotted a few traders we recognised from last year's show, who also recognised us, which was nice. We were able to sample a few new products they had on offer, as well as purchase a few of our favourites!
Tracklements has to be one of my favourite stalls from our visit to the BBC Good Food Show.
The Tracklement Company
create delicious mustards, chutney's and jellies amongst other things and one of my favourites was the Punchy Balsamic Mustard. It really was incredible!
Another product we were able to sample and one I haven't been able to stop thinking about since visiting the show is by a company called Bonne Maman who produce the most incredible Mousses and delicious desserts you will have ever tasted!
I sampled a chocolate mousse and was instantly blown away by the thickness of the mousse and everlasting flavour. S on the other hand, tried a Strawberry mousse and wasn't at all a fan.
It took us a little while to find Lorna and the Cranes Drink stall as they were nestled in the middle and surrounded by many different traders but when we did, we were both greeted with a warm welcome from Lorna who was just amazing!
We stood talking to Lorna for a little while, while S sampled the Cranberry and Blood Orange Liqueur which was on offer. I was gutted not to be able to try any because it smelt incredible and from S's reaction, it must've tasted it too!
I didn't miss out completely though as Lorna also very kindly gifted me 3 bottles of the Crane's ciders. Blueberry and Apple, Cranberry and Lime and the one I am most excited about trying, Raspberry and Pomegranate.
I will, of course, be popping up a full review of my thoughts very soon, so please be sure to stay tuned for that! I am also super excited to work with Lorna and the guys from Cranes Drinks on many more exciting posts and projects very soon.
Despite the little kafuffle with the lack of security, this didn't spoil our day and we did have a lovely day attending the show. We left feeling full of delicious samples of food and drink (mainly S) and discovering some incredible new brands we will be sure to check out further!
If you have never attended a BBC Good Food event then I highly recommend that you do. Whether it be the Summer or Winter show make it your mission to attend at least one. You can find all the upcoming shows listed on the BBC Good Food Show website and who knows? Maybe I'll bump into you at the next one.
If you prefer video content to blog posts then please be sure to head on over to my YouTube channel where I popped up a little vlog of our day at the show, please remember to subscribe as it would really mean a lot and it also means once I hit 100 subs I can *finally* change my URL!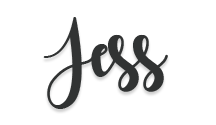 Keep up to date with me by following on
Twitter | Facebook | Instagram